If you are old enough, you should know who is Sir Sean Connery, or at least watched his movies before. If not, maybe I can share some his background story with you here. Sean was born into a working class family in August of 1930, at sixteen, he enlisted in the Royal Navy. His glorious moment was he took on the movies on
Secret Agent 007 in six of Ian Fleming's Bond movies over a decade: Dr. No (1962), Goldfinger (1964), From Russia, With Love (1964), Thunderball (1965), and You Only Live Twice (1967), and Diamonds are Forever (1971).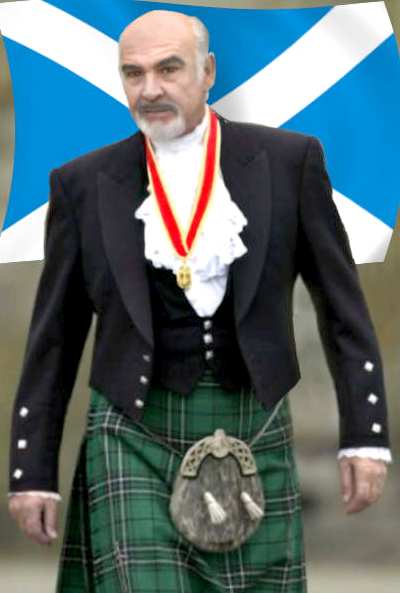 In 1989, at almost 60 years of age he was voted People Magazine's
"Sexiest Man Alive."
When advised of the award, Sean seemed to be unaffected as he replied, "Well there aren't many sexy dead men, are there."
So this Scottish acting legend has celebrated his 78th birthday by launching his memoirs at a sell-out event in Edinburgh. Launched Being A Scot in front of a 300-strong crowd, which included First Minister Alex Salmond, at the Edinburgh International Book Festival.
---
Technorati Tags: Man Fashion, Sean Connery, Skirt For Men